With the development of agriculture and economy, people pay more attention to organic, healthy and green food. Therefore, organic fertilizer industries gradually spring and industries of organic fertilizer making machine emerge at the same time. As the leading enterprise of organic fertilizer equipment industry, we Henan SEEC Heavy Industry Technology Co., Ltd produces various equipment related to fertilizer production, especially for compost turner, granulating equipment and production line. As we all know, the raw material of most organic fertilizer is organic waste, which can convert into fertilizer by composting. In order to deal with large amount of organic waste compost, compost turner gradually replaces workforce.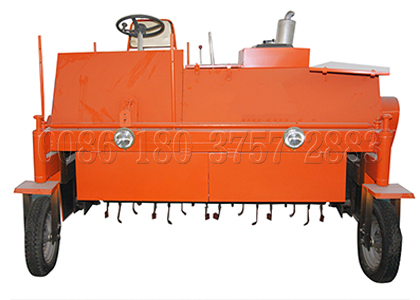 Moving Type Compost Turner for Sale
Model: SEECM-240
Turning width (mm): 2600
Turning height (mm): 800-1200
Moving speed (m/min): 4.5-5.5 (adjustable)
Color: Yellow (can be customized)
Features: Easy operation, high efficiency, lower cost
What is compost turner? And why should you use it for composting?
Compost turner is a machine to adjust fermentation conditions and blend materials evenly. People often adopt compost turner for blending and crushing compost pile. As we all know, composting is the most important process to convert organic waste into organic fertilizer. Meanwhile, composting is also a fermentation process, where microorganisms convert organic materials into humus by decomposing and release heat. But the traditional compost method is to orderly put all raw materials needed together and wait for fermentation. So this method will result in longer time, more workforce and lower yields. Given this point, compost turning machine will be your best assistant to produce high-quality organic fertilizer in a shorter time by fully blending raw materials, crushing large blocks and adjusting temperature, moisture and oxygen content.
How to make composting quickly with mechanical equipment?
As we all know, microorganism activity lasts the whole compost process and influences the quality of organic fertilizer. In order to shorten composting period, we can adopt compost turning machine which is more efficient than workforce. Moreover, with the help of compost turner, you can provide comfortable environment for microorganism activity. Because after turning the compost pile will provide favorable temperature, enough oxygen and proper moisture for microorganisms.
In addition, you can also choose organic fertilizer fermentation bin. SEEC fermentation bin has temperature sensor, oxygen concentration sensor and air supply system. It can not only make composting quickly but save space area. Now that compost machine is important, we provide you some useful tips on choosing compost equipment below.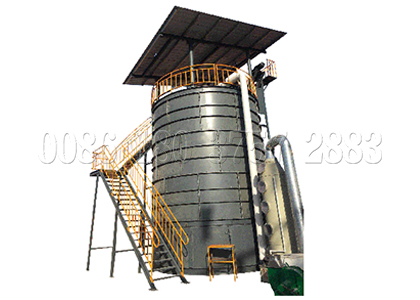 Fermentation Tank for Sale
Model: SEECFJG-20
Heating power: 36 kw
Stirring power: 18.5 kw
Stirring speed: 3 (r/min)
Overall size: 3700*3700*8500 mm
Features: Automatic control, fermentation period of 7-10 days, environment friendly
How to buy affordable compost equipment online?
In the information age, we can search information or products needed from the Internet. However, it is not easy to choose suitable compost making machine at an affordable price. Therefore, when you buy compost equipment, you should consider the following two points. Firstly, you should consider your own conditions, including raw materials for composting, output of these materials one year, and space area to deal with them. According to latter two factors, you can decide to buy large size or small size composting equipment. Choose right equipment is the first step to save cost.Secondly, once you know detailed requirements on composting equipment, you can browse websites and choose some satisfied manufacturers to make a contrast.
Detailed operation steps (Taking SEEC compost turner as an example):
Browse website: If you want to know about detailed information about composting equipment, you can browse our website and know about basic information.
Consult engineers online: If you are interested in our turning equipment, you can communicate with our staff online. Or you can leave your requirements and contact information (telephone number, e-mail address, etc.) , and our staff will contact with you later.
Compare same kind of equipment needed from different manufacturers. And then you can choose the most suitable compost turning machine by comparing.
Take a visit to factory: Once you decide two or three suitable manufacturer, you can take a visit to see the real equipment. If you have great interest in our products, we will arrange a factory visit for you. Our trade specialists will company you during whole visit.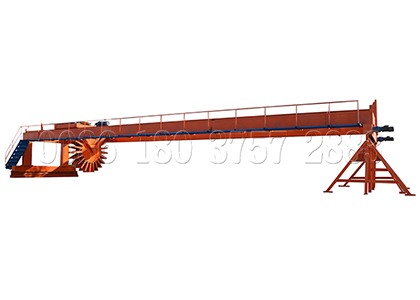 Wheel Type Compost Machine for Sale
Turning depth: 1.5-3 m
Turning span: no more than 20 m
Color: Orange
Application: Suitable for turning various organic waste
Features: It is featured with high efficiency, high output and thorough blend.
What kind of compost turner can you choose from SEEC?
According to compost methods, our compost turning machines can be divided into three categories: Tuners for windrow type compost, turners for groove type compost and forklift compost turner.
Tuners for windrow type compost where raw materials is piled up like a lying half cylinder include:
crawler type compost turner: It adopts rubber track chassis, which will provide steady support for the whole machine during operation. In addition, its turning height is 0.6-1.8 meters, and its turning width is 2.3 to 3 meters. If you need other models, we also can customize size for you.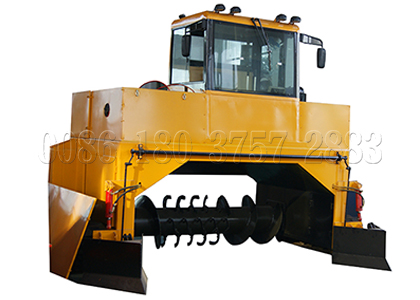 Small Scale Crawler Type Composting Machine
Model: SEECLDF-2300
Turing width (mm): 2300
Turing height (mm): 600-1000
Capacity: 500-700 m3/h
Features: High efficiency, stable support during turning compost pile, easy operation
Moving type compost turning machine(it is also called self-propelled turning machine): it adopts four wheels, which can move forward, backward and turn around with one operator. What's more, you can operate it in open air and workshops.
Turners for groove type compost where raw materials is piled up in one groove with at least two walls, include groove type, chain plate type and wheel type compost turner. The first two compost turning machines can work for multiple grooves by shift vehicle. Therefore, they are cost-effective compost turning machines for groove compost production in SEEC.
The third kind is forklift compost turner, which has no special requirements on way to compost organic waste. It is our patented product which is often used for small size composting. At the same time, it has strong function and applicability.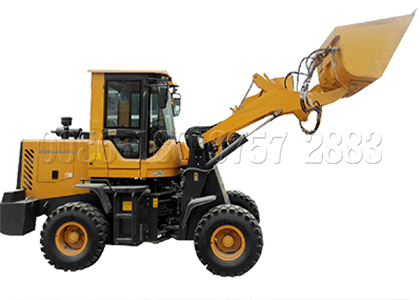 Forklift Type Compost Turner for Sale
Model: SEEC-300
Color: Yellow and black
Size: 4930*1620*2660 mm
Application: Suitable for small scale organic waste composting
Features: Strong mixing capacity, flexible application, one person operation
What kind of organic waste can adopt compost turner?
Our compost turning equipment can be used for the composting of multiple organic waste.
Livestock and poultry manure that come from a farm with regular manure output.
Oil cake from oil-pressing mill, such soybean meal, peanut meal, rape seed cake, cottonseed meal and sunflower seed cake.
Food waste from restaurant, dining hall and so on.
Other uncommon materials, such as vermicompost, bat guano and so on.
If you have other materials used for composting, you can consult us about reasonable equipment.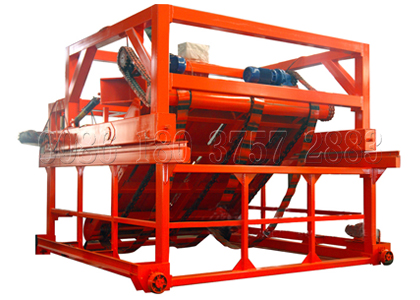 Chain Plate Type Compost Turner for Sale
Model: SEECC-2 (can be customized)
Total power: 25 kw
Turning span: 2 m
Moving speed: 0-6 m/min (adjustable)
Capacity: 50-100 m3/h
Features: Suitable for turning organic waste in deep groove, evenly blend organic waste
What services can you benefit from SEEC?
As composting equipment suppliers, we can provide you professional guidance both on selection of suitable equipment and plant arrangement. Our company has a high-quality and professional fertilizer equipment team which consists of experts, professors, senior engineers and other technological personnel. So if you have any problems on organic waste composting, we will try our best to give you detailed answer. In addition, we manufacture various kinds of fertilizer making machines, so we can give you multiple options. Moreover, we provide customized service. If you have some special requirements, we can customize machines for you. We focus on the production of organic fertilizer equipment for more than twenty years, and have professional technology team. Meanwhile, whether you have any requirements on organic fertilizer making machine and want to know related information, welcome to inquire us.