The organic fertilizer production usually adopts common organic waste as raw materials, including animal waste, agricultural waste (straw and rich straw,etc) and so on. By producing organic fertilizer from organic waste, you can not only realize recycling of nutrients in organic waste, but also reduce environment pollution. In addition, according to your own requirements, you can choose large scale or small scale organic fertilizer making machines. Meanwhile, for some new investors or plants with small scale organic fertilizer production, we recommend small scale organic fertilizer production machines to you. Compared with large-scale equipment, small-scale equipment is lower in investment, easier for operation, fewer requirements on operation space and suitable for dealing with relatively smaller organic waste.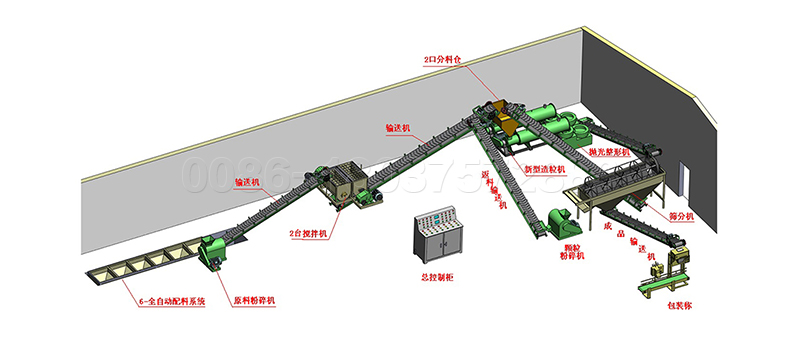 What preparations should you make for small scale organic fertilizer production?
Selection of plant site: Generally speaking, the plant site is near raw material sources and slightly far away from residential area. In this case, you can decrease transportation cost and minimize the impact on environment and inhabitants. What's more, you need to build plant and confirm site area according to the expected output, which will influence the selection of production equipment.
Selection of raw materials: Different organic fertilizer made from different organic waste may be applied to different objects. At the same time, the type of raw material not only determines your targeted customers, but also influences equipment selection. Different organic fertilizer made from different organic waste may will be applied to different objects. You can choose organic waste which is easily available, so as to secure stable sources of raw materials and lower production cost.
Selection of production processing method: Powdery organic fertilizer and granular organic fertilizer are two kinds of final products. By contrast, granular organic fertilizer is widely used and more convenient for storage and transportation. And we SEEC will give you detailed description about both two types organic fertilizer making.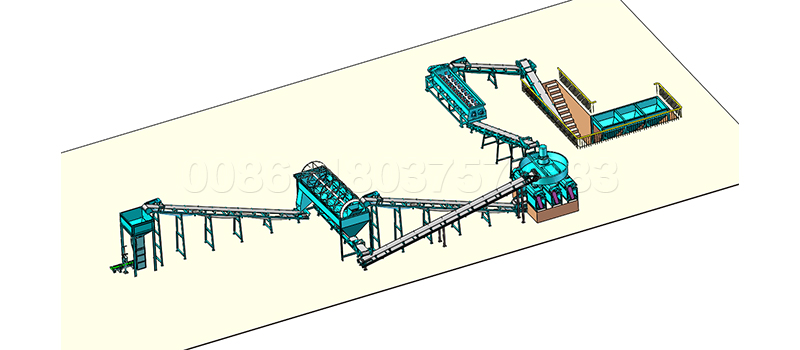 What machines can SEEC provide you for small scale organic fertilizer production?
As mentioned above, you can produce powdery organic fertilizer or granular organic fertilizer. The steps to produce powdery organic fertilizer include composting, crushing, screening and packaging. On the contrary, the latter is more complex, it needs composting, crushing, mixing, granulating, drying and cooling, screening, coating and packaging. But they are same in composting, crushing and packaging. Because different production process needs different machines, we will introduce them separately below.
Advanced aerobic fermentation pot for quick composting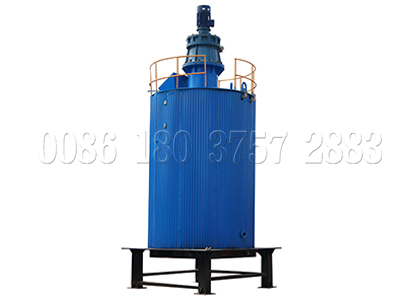 Composting is an important process in organic fertilizer production, which decide the quality and nutritive value of final products. Therefore, only fully fermentation can kill most harmful bacteria and eggs, give microorganisms favorable conditions to decompose organic matter and improve quality of organic fertilizer. For small-scale production, aerobic fermentation pot will be your first choice. Because it can automatically control fermentation temperature, water content and oxygen content. In terms of composting in fermentation pot, deodorization and turning are automatic. This method not only avoids secondary pollution,but also shorten fermentation period, saves workforce and space.
Besides fermentation pot, you also can composting organic waste on the ground or in fermentation groove. That is windrow type compost. In this cases, you may need to adopt the compost turner for turning compost pile. There are many types of compost turner for you to choose. They include groove type compost turner,wheel type compost turner, crawler type compost turner, self-propelled compost turner and chain plate compost turner.
SEEC new type vertical crusher for sale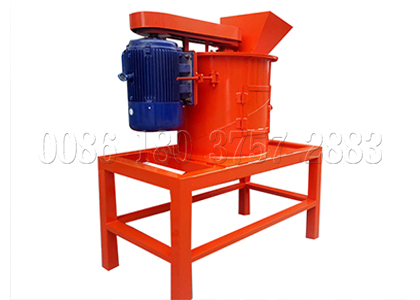 You can use crusher in crushing larger raw materials to achieve certain size. According to this feature, you can adopt it before fermentation or in deep processing. Before composting, you can use crusher to deal with some large blocks, by which raw materials can fully contact with air and accelerate water evaporation. Or you can deal with fermented organic materials, which can dispose caking and produce powdery organic fertilizer with evenly particle size. And it is prepared for the following process. In addition, semi-wet material crusher is also a good choice. Because it is good at crushing organic waste with high water content.
Horizontal mixer for granular organic fertilizer production
Unlike powdery organic fertilizer production, mixer is necessary in granular organic fertilizer production. The function of mixer is to fully blending raw material and make the later organic fertilizer pellets have uniform fertilizer efficiency. What's more, if you want produce bio organic fertilizer, you can add some functional bacteria in this step. And the horizontal mixer will mix them evenly. With two rotors with opposite rotation direction, the horizontal mixer can achieve fast mixing and uniform blending.
Rotary drum churning granulator for
granulating
vermicompost
organic fertilizer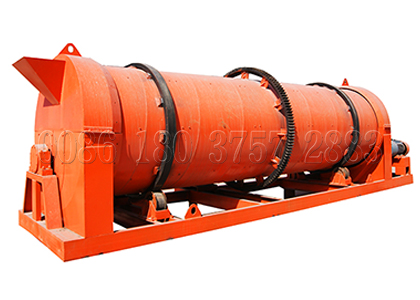 The rotary drum churning granualtor is our newly designed granulation equipment. It is the combination of wet type stirring granulating and rotary drum granulating. With this equipment, the pellet production has higher ball rate and the pellet produced is more beautiful. What's more, our equipment adopts energy-saving design, which will be best choice for granulating organic fertilizer.
Efficient Vibrating screen machine for sale
In order to attain organic fertilizer pellets with evenly particle size, you can adopt vibrating screen machine to select out pellets with unqualified size. The vibrating screen adopts the cylindrical eccentric shaft oscillator and the partial block to adjust the amplitude, with long material screening line and many screening sizes. Therefore, it can meet your multiple requirements on particle size.
SEEC automatic packing scale for sale
We design automatic quantitative packing scale scale for quantitative packaging. It includes double bucket packing scale and single packing scale. What's more, you can set the packaging specification according to your own requirements. In terms of double bucket packing scale, you can set two same packaging specifications or different packaging specifications, which can greatly improve working efficiency.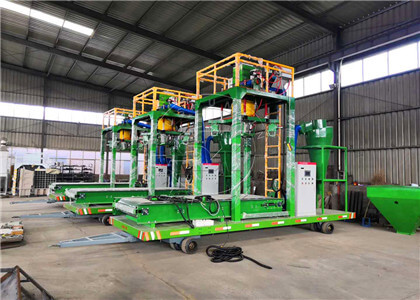 Other auxiliary machines for small-scale organic fertilizer production
Besides the above machines, you also need drying and cooling machines to dry and cool granular organic fertilizer, and the related machines includes rotary drum drying machine, rotary drum cooling machine, natural gas burner and hot blast furnace. What's more, mobile belt conveyor is also useful. Because you can use it to connect different machines, so as to form complete production line.
Why is SEEC your best organic fertilizer equipment supplier?
Henan SEEC Heavy Industry Technology Co., Ltd has manufactured organic fertilizer making machine for more than 20 years. The quality of products, reasonable prices and professional services are favorably appraised by clients from various country, such as France, Africa, Saudi Arabia, Republic of the Philippines and so on.
Besides, we have a professional team which dedicates to research and development. Most our machines have acquired national patents. Therefore, we can provide you organic fertilizer making machines with high quality and high working capability for small scale organic fertilizer production. If you have any problems on plant design, equipment purchase, manufacturing technique of organic fertilizer, please contact us. And we can offer your professional advice as soon as possible.